Every day our specialists explore the limits of what is possible. We do this spread across five divisions. This allows our clients, business partners and our own employees to build on specialist knowledge, skills and experience. How can we help you?
Tenfold Industrial Packaging designs packaging solutions that perfectly match your product and specifications as well as fitting perfectly within your processes. Working together with you, we can develop packaging for expensive machinery, equipment and parts, whatever the size and scope.
Giving advice on suitable packaging materials, methods and accessories is just the start. Tenfold Packaging Supplies also has over 100,000 different products in stock, so we can also deliver quickly and in large quantities.
At every stage in the supply chain, packaging is a crucial element in your production processes. Improvements in material use, standardisation or handling can bring major benefits in terms of efficiency, cost reduction and sustainability.
We don't just take care of the packaging. Tenfold Logistics Services also sends your packed goods to their destination – anywhere in the world. Our logistics solutions are part of our total service chain, saving you money and, at the same time, giving you certainty that your items will actually arrive in good condition. We track your consignments in real time and share the information with you through an easy-to-access platform.
'The right protection for
an international transport
of a 13,608 KILO weighing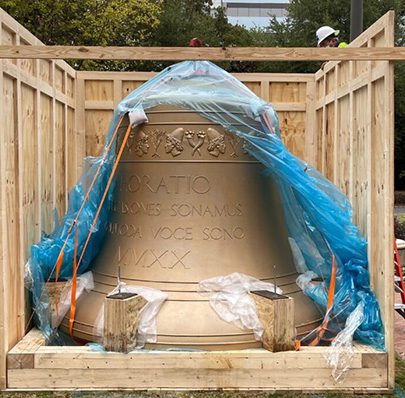 We are at home in all markets. All over the world and in all sectors. Every day we make a difference with cost-saving, sustainable and smart solutions to industry-specific issues. Click on the sectors in the image below and discover more.