An ambitious packaging specialist with years and years of experience for clients all over the world. Driven by knowledge, expertise and an unbridled passion for optimum efficiency in packaging, we do everything we can to create the perfect fit.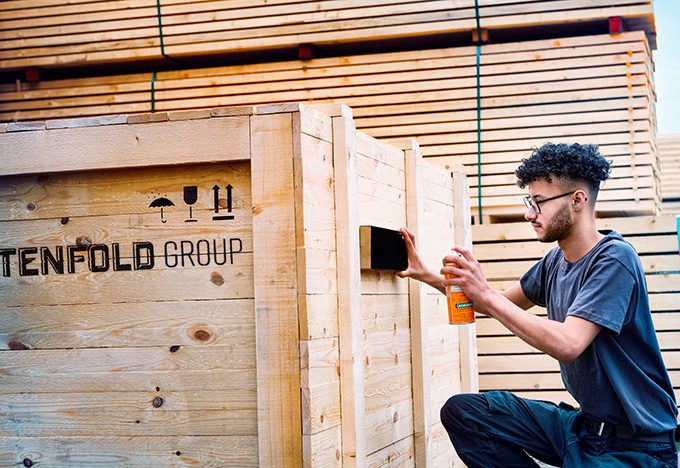 Tenfold's roots
Tenfold Group was created by merging various specialist packaging companies. Together we have capabilities to manage the entire supply chain, reinforced by our many years of experience, our international network, a flexible, modular organisation, and the shared ambition to grow as our clients grow.
Values
At Tenfold we work, think, make decisions and offer assistance on the basis of a compass consisting of six values – all pointed towards creating the perfect fit.
Perfect fit by
Hostmanship
Whether among ourselves or with our business partners, we make sure that everyone feels welcome. We always strive to work together, strengthening and helping each other to progress forward. That's why the way we work is people-driven and solutions-oriented, seeing things from the perspective of our clients and our employees.
Perfect fit by
Attentiveness
We pay attention to each other and our environment. We find it important to ask the 'Why?' question, to listen and to enter into a dialogue. In this way we better understand the need and so come up with solutions even faster.
Perfect fit by
Ambition
We lead the way, we are action-oriented, learn from our mistakes and stick to what works. We openly set ambitious goals for growth and customer-friendliness. We create a dynamic environment with a focus on continuous improvement.
Perfect fit by
Knowledge
We are a knowledge-driven organisation. We encourage the gathering and sharing of knowledge with each other. With years of experience gained from the most diverse range of customers and industries on every continent, we bring the best of the world together to translate knowledge into suitable solutions. For every challenge. For every customer issue.
Perfect fit by
Trust
We create trust by being open and honest, by wanting the best for each other. Mutual trust is the basis for sustainable results. We always bear the long term in mind, and we stick to agreements.
Perfect fit by
Results
We achieve the best result together. We are constantly looking for new, innovative, sustainable ways to be successful. To this end, we not only work together, but we also take responsibility for outcomes.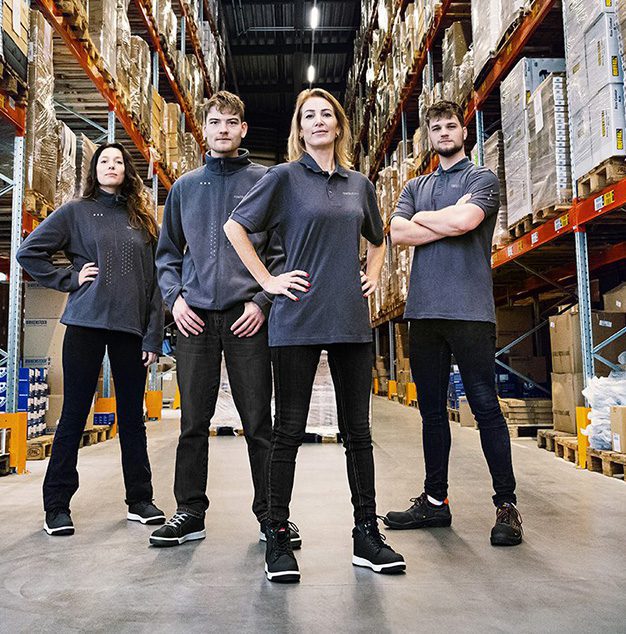 Total provider
In today's world, it's all about the total effectiveness of solutions. So it's important to be able to depend on a single packaging supplier. As a total provider we support you with every imaginable service, product or solution – all under one roof. And all easily accessible from a single point of contact.
Modular solutions
Tenfold has a modular structure with five divisions: Industrial Packaging, Packaging Supplies, Engineering & Design, Supply Chain Services, Logistics Services. This modular structure is very versatile. It enables our clients to expand or grow. To discover, develop and speed up the very moment the market demands it. Tenfold's modular organisational structure gives you the agility and cost efficiency you need today while preparing you for whatever tomorrow may bring.
Knowledge
There is no alternative to knowledge. We invest in our people, in competencies and in knowledge systems. It makes us a little better, smarter and faster every day. As a learning organisation we keep each other on our toes, and share knowledge. Knowledge which we, as a packaging specialist, use to get our customers ahead – and keep them there. That's what keeps our customers coming back for more.
Integration
A complete overview – from the minor details to the big picture. By integrating smart digital services with internal and external business processes, we bring all the elements of your chain together. In our experience, the outcomes can sometimes seem counterintuitive. Which is why we translate hard data into clear language. Anyone who wants to do business in a competitive and sustainable way will soon see that it's necessary to connect every link in the chain to get the most out of it.
Excellent results
We want to excel, because in the end the only thing that matters is the result. Where there's a will there's a way. Everything we do together should lead to an outcome that enables our customers to compete better in the market themselves. Because even if no two customer issues are quite the same, the outcome surely is. Tenfold Group is growing. Our ambitions extend beyond the proverbial dot on the horizon. That's why we are always on the lookout for young talent and experienced old-timers. For hands-on know-how and super-bright minds.
Do you have what it takes to take Tenfold Group to the next level alongside a great team? Then take a quick look at our vacancy page for an overview of all open vacancies.