At Tenfold Engineering & Design, everything starts with a good idea. A vision. Finding the right packaging that contributes to your sustainability strategy often means bringing in specialised engineering and design experience. Experience you'll find in abundance at Tenfold.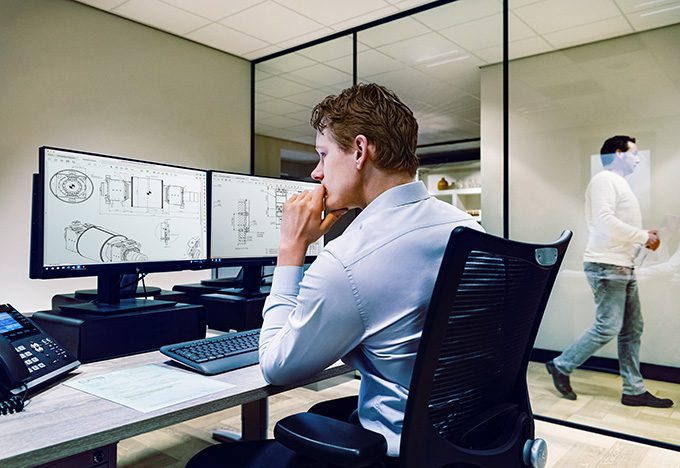 Our Engineering & Design division was set up to bring innovative solutions and new packaging ideas to life along with more sustainable materials and techniques. Based on your particular challenge we'll design, test and develop the perfect packaging. To achieve this, Tenfold Engineering & Design pays close attention to a wide range of functionalities so your packaging does what it was designed to do:
Prevent damage and keep your product in top condition
Guarantee efficiency and throughput speed in processes
Enable worry-free deployment even in the most sterile cleanrooms
Simplify production processes and maximize transport space
Improve ergonomic and user-friendly working
Link your product with sustainability and circularity
'An industrial relocation
OF MORE THAN 6500 KM REALIZED
Weingartner machine including spare parts.
PENTAGON INTERNATIONAL BV
AMSTERDAM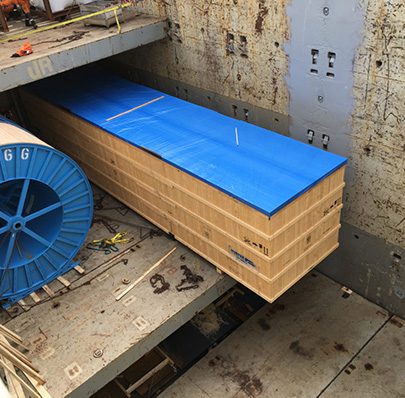 Wide network,
broad expertise
Tenfold's engineering and design team works both from the Netherlands and abroad. Expertise acquired from local knowledge and experience are reinforced by our extensive international network. The team uses the latest 3D software to design complete solutions based on your needs and objectives.
A smarter take on packaging
We combine engineering and design with efficiency and appearance. By taking a broader view of packaging, we create new opportunities together in terms of materials, handling, protection levels and optimizing the user experience.
Slide
In a market that demands more and more flexibility, we can always find a solution quickly thanks to our different divisions. Quality and results are paramount.
Senior Accountmanager
Tenfold Group
We are at home in all markets. All over the world and in all sectors. Every day we make a difference with cost-saving, sustainable and smart solutions to industry-specific issues. Click on the sectors in the image below and discover more.
Get in touch with Tenfold
Can we help you with the development and delivery of innovative, durable or outstanding packaging? Our engineers and designers would be more than happy to sit down with you at the drawing board and work out something special together.