Skids for heavy equipment
Our custom-made skids, also known as skids, are the ideal solution for moving and transporting larger machinery and equipment. These skids are meticulously designed to meet the unique requirements of your heavy equipment or machinery. Whether it's industrial machines or other bulky loads, we provide the perfect support.
Our skids are manufactured using high-quality materials and with extreme precision to ensure durability and stability. They are designed to seamlessly match the dimensions and weight requirements of your machinery, allowing you to move and store them safely. This can be done either at our locations in Weert or Breda or at your site.
Looking for the perfect fit?
Are you looking for the perfect packaging solution for your products? Contact us today! Our team is ready to assist you and provide the best possible solutions tailored to your specific requirements and preferences.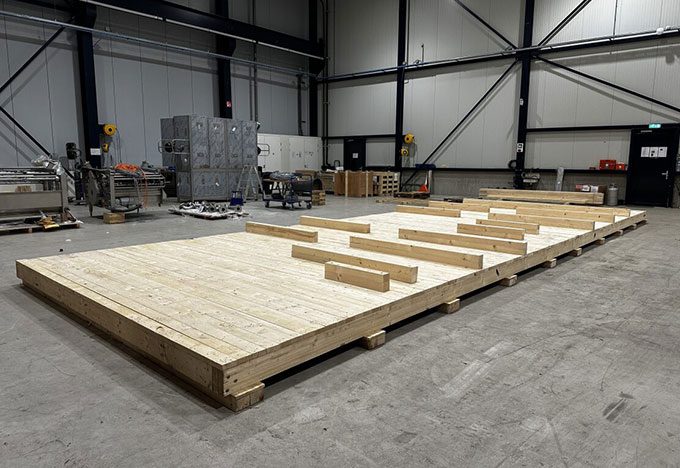 Slide
It's truly inspiring to be part of a team of packaging specialists who have expertise across the entire supply chain. With all that knowledge, our networks and energy we can really make a difference.
Senior Accountmanager
Tenfold Group
In order to find suitable solutions to the most challenging packaging issues together with you, Tenfold is fully modular. In this way we bring together specialist knowledge and a broad overview of packaging issues. Get to know our divisions: