Spare parts boxes (Folding boxes)
Spare parts boxes, also known as folding boxes, are reusable packaging containers made from metal, wood, and plywood. These boxes feature four foldable walls, including a bottom and a lid. Upon request, they can be equipped with beams, making them easy to move with a forklift or pallet jack without causing damage. These boxes are fully enclosed and are constructed using various thicknesses of birch wood, making them suitable for various export purposes. They are particularly well-suited for transporting spare parts. Unlike boxes made from plywood or softwood, standard folding boxes are lightweight, resulting in cost-effective transportation. There are various options available for the bottom of these boxes.
Looking for the perfect fit?
Are you looking for the perfect packaging solution for your products? Contact us today! Our team is ready to assist you and provide the best possible solutions tailored to your specific requirements and preferences.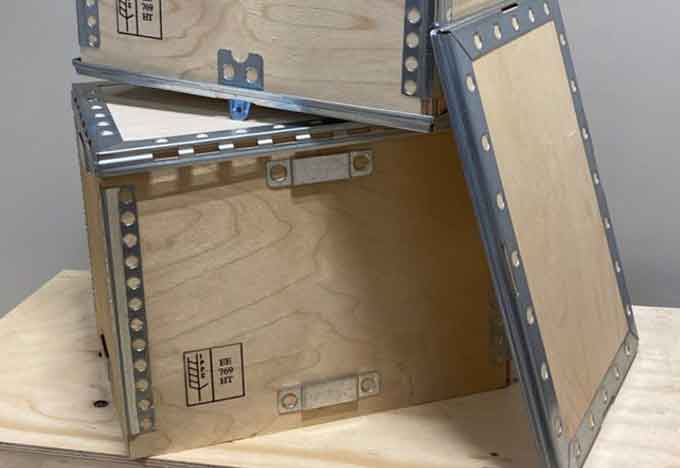 Slide
It's truly inspiring to be part of a team of packaging specialists who have expertise across the entire supply chain. With all that knowledge, our networks and energy we can really make a difference.
Senior Accountmanager
Tenfold Group
In order to find suitable solutions to the most challenging packaging issues together with you, Tenfold is fully modular. In this way we bring together specialist knowledge and a broad overview of packaging issues. Get to know our divisions: